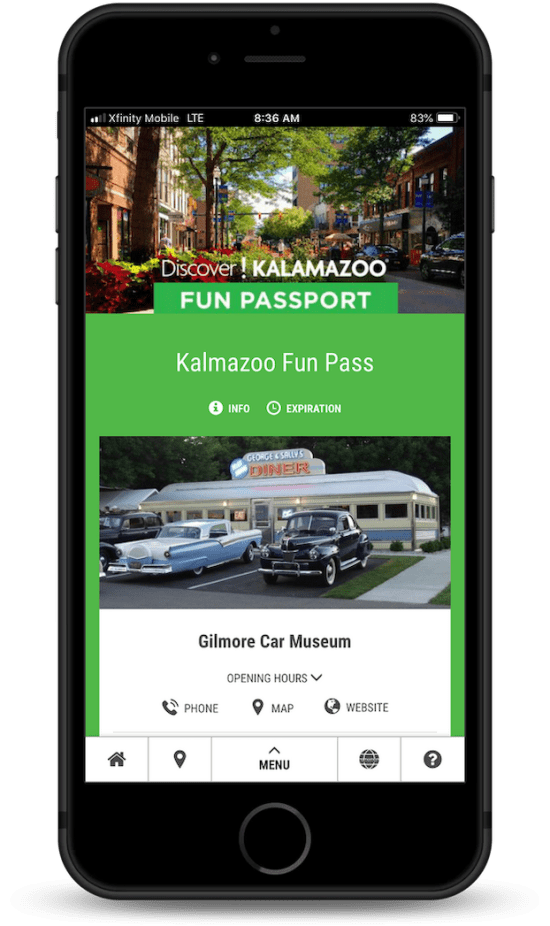 Discover ! Kalamazoo

SAVE BIG ON FUN WITH DISCOVER KALAMAZOO PASSPORT TO FUN!
Discover what makes Kalamazoo great!
When you're ready to discover Kalamazoo, check out Discover Kalamazoo's Family Passport program. You'll tap into exclusive savings at some of our most popular attractions and shops. Passports are delivered directly to your phone via text and email – no apps to download! Whether you're in for a weekend or a week, take advantage of all Kalamazoo has to offer. Details about the venues, their location and hours of operation will make it easy for you to enjoy the best of Kalamazoo's museums, attractions and shopping. Redeem your admission tickets along with deals and discounts by simply presenting the digital coupon at the front desk or checkout.
Click here to see what's included!